Sonia Campbell-Thompson
Wharfedale Occupational Therapy Services
Sonia is a lively, passionate Occupational Therapist committed to provide an individual client-centred experience. Sonia's skills and experience enable her to offer a variety of assessments and case management to her clients.
Qualifying at York St John University with a 1st class honours degree in 2010 as a mature student. Sonia is experienced in a variety of health and social care roles including nursing, care, rehabilitation and management.
Sonia has gained extensive experience working in the community for local authority equipment and adaptations services, always embracing a multi-disciplinary team approach. Sonia has terrific communication and organisational skills, she has effectively managed a telephone triage Occupational Therapy assessment service resulting in a significant reduction in the length of the waiting times for a social services Occupational Therapy department.
A special interest in spinal injuries, cognitive behaviour therapy and vocational rehabilitation has been developed through support she has offered to several clients who have experienced life changing spinal injuries. Sonia is a super advocate for clients, she has a determined approach to achieve positive outcomes in the rehabilitation process, ensuring clients are afforded the maximum opportunity to reach their potential.
Sonia is registered with the Health and Care Professions Council (HCPC), is a member of the Royal College of Occupational Therapy (RCOT) and the Specialist Section for Independent Practice (RCOT � SS-IP) in addition to being an associate member of the Case Management Society United Kingdom (CMSUK).
Sonia holds an enhanced DBS certificate, and Data Protection registered.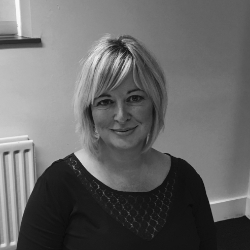 ---
Qualifications
BHSc 1st Class (Hons) Occupational Therapy
---
Contact Sonia Campbell-Thompson
---
Phone: 07904 190828
Email: [email protected]
---
Address
---
Services
Advice about access, bathroom &/or kitchen adaptations or equipment Home adaptations for independent living
Advice around specialist equipment or in modifying your home to maximise independence
Telecare and Telehealth expertise
Practical strategies/treatment to overcome daily challenges caused by illness, accident, recent diagnosis or ageing.
Oncology & Palliative Care or Condition Management
Brain or Spinal Injury expertise
Trauma & Orthopedics expertise
Support with Alzheimer's disease or other dementias
Specialist seating/equipment for children
Case management after a catastrophic injury
Manual Handling training for health and/or care staff