Sian Eckersley BSc (Hons) Occupational Therapy, Dip. Montessori Ed. (COTSS-IP)
I am a children's occupational therapist with over 15 years experience specialising in Sensory Integration Dysfunction and Autistic Spectrum Disorder. I work holistically to incorporate all areas and levels of a child's well being. I focus on the child within the family and within the school setting to enable them to reach their potential. I also treat Attention Deficit Disorder (ADD-ADHD), Auditory Processing difficulties, Developmental Co-ordination Disorder (DCD), Developmental Delay, Dyspraxia, Fine Motor difficulties and Visual Perception Deficit. . I use Dynamic Splinting and provide Equipment Advice (including seating and postural control). I work with schools to help overcome Handwriting Difficulties using comprehensive assessments and supportive handwriting programmes such as Teodorescu and Handwriting Without Tears. I advise on Learning Difficulties and Physical Impairments to ensure the developmental progress of the child. My work involves a comprehensive assessment of the child using observation and standardised tools. This would be analysed within a report and treatment recommendations given with goals and aims. I provide weekly treatment sessions as well as the option of closely monitored home and school treatment programmes. I work closely with parents, health professionals and schools to ensure the best service delivery for the child.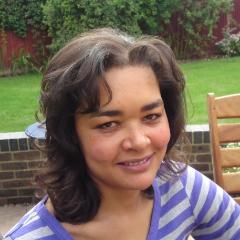 ---
Qualifications
BSc (Hons) Occupational Therapy; Sensory Integration Practitioner; Accredited Dynamic Movement Orthotics Practitioner (DMO); Post Graduate Teaching Diploma (Montessori Method).
---
---
Phone: 07817781818
Email: [email protected]
Web: http://www.paediatric-ot.co.uk
---
Address
---
Services
Advice about access, bathroom &/or kitchen adaptations or equipment Home adaptations for independent living
Advice around specialist equipment or in modifying your home to maximise independence
Practical strategies/treatment to overcome daily challenges caused by illness, accident, recent diagnosis or ageing.
Learning Disability or Autism in adults
Specialist seating/equipment for children
Neurological conditions expertise