Sarah Smith I specialise in neurological impairment including spinal injuries, head injuries and poly trauma such as amputees.I provide OT functional assessment and treatment programmes for visual impairment, fatigue management, sleep hygiene, cognitive rehabilitation, vocational rehabilitation, neurological upper limb, home adaptations and specialist equipment. Immediate needs assessments and case management.
Cusker Consultancy Ltd
I provide a face-to-face objective assessment of all areas of a client's life with rehabilitation recommendations for a wide range of deficits (eg neurological conditions, cognitive impairment, muscular skeletal and visual deficits). I offer equipment and adaptation advice, development of an individual treatment plan and implementation for the first 3 months.
I complete workplace evaluations, job demand analysis and ergonomic assessments to advise on reasonable adjustments, equipment needs and redeployment options. I have conducted evaluations within a range of work settings including building sites and call centres. I develop, implement and monitor goals.
Qualifications BSc (Hons) Occupational Therapy, Functional Capacity Evaluator, Saeboflex Practitioner, Approved Wheelchair Assessor, Functional Electrical Stimulation Therapist, Moving and Handling Facilitator, Bobath trained, Work site Evaluator.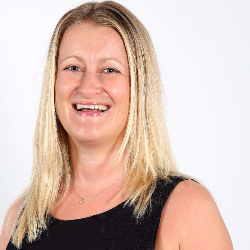 ---
Qualifications
BSc (Hons) MRCOT HCPC registered
---
---
Phone: 07410122777
Email: [email protected]
Web: www.cuskeroccupationaltherapy.co.uk
---
Address
---
Services
Adult 25 +
Young person (18-25)
Older person (65+)
Case Management
Mentoring
Professional Supervision
Equipment/Adaptations
Neuro Rehabilitation
Vocational Rehabilitation
Advice about access, bathroom &/or kitchen adaptations or equipment Home adaptations for independent living
Advice around specialist equipment or in modifying your home to maximise independence
Falls prevention
Telecare and Telehealth expertise
Practical strategies/treatment to overcome daily challenges caused by illness, accident, recent diagnosis or ageing.
Long term conditions management in the community
Hand Therapy expertise
Brain or Spinal Injury expertise
Trauma & Orthopedics expertise
Sensory Impairment expertise
Carer Support
Armed Forces Rehabilitation
Help and support with pain or fatigue-management techniques
Stress-related support
Therapeutic assessment, support and intervention for memory problems
Neurological conditions expertise
Assessment, advice and support for children
Education, Health & Care (EHC) plans: advice/assessment
Ergonomic Assessment/industrial/office/vehicle seating/equipment advice
Functional Capacity Evaluation (FCE) (standardised system) for physically active jobs
Job/role analysis of task demands
Neuropsychological/Cognitive/Neurodiversity assessment (including standardised tools)
Graduated RTW plan/reasonable adjustments advice
Vocational Rehab (VR) ongoing input/treatment/job coach/work prep/work hardening/conditioning
OT Assessments and interventions on behalf of a case manager
Specific treatment interventions for a case manager
Case management after a catastrophic injury
Manual Handling training for health and/or care staff
Assessments/support at GP surgeries
Mentoring or supervision
Regular supervision for independent practitioners