Sandy LeBlanc I graduated in 2001 with a BA (Hons) in Occupational Therapy from La Trobe University in Melbourne, Australia.
Neuro Rehab Works
I have a passion for neuro-rehabilitation, specialising in this area from the start of my career. I have worked in the UK since 2006, gaining a breadth of experience ranging from acute hospital, specialist inpatient and community-based rehabilitation, vocational rehabilitation, research and specialist case management.
While in the NHS, I chaired a pan-London Neuro Navigators group and was selected to represent Community Rehabilitation for the London Neurosciences Strategic Network, focusing on integration of neurological care and the development of standards.
After starting my private practice in 2014, I have continued to advocate for collaborative inter-disciplinary team working and best practice in neuro-rehabilitation. I attend courses and conferences regularly, keeping abreast of the latest research. I am HCPC registered and a professional member of the British Association of Occupational Therapy, including independent practice and neurological rehabilitation specialist sections.
I have particular interest and expertise in working with young adult clientele who have complex neurological conditions, requiring a particularly sensitive and skilled approach to breaking down the issues to address re-engagement in life roles and vocation after injury.
I am also experienced in critically evaluating clients' rehabilitation potential and support needs, also completing medico-legal expert work. The aim is to empower clients to maximise independence within their abilities, while establishing the appropriate level and nature of supports to enable them to achieve this.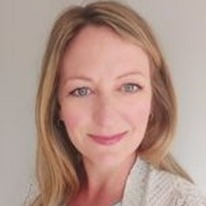 ---
Qualifications
Consultant Occupational Therapist
---
---
Phone: 0777 295 2767
Email: [email protected]
Web: http://www.neurorehabworks.co.uk
---
Address
---
Services
Advice about access, bathroom &/or kitchen adaptations or equipment Home adaptations for independent living
Telecare and Telehealth expertise
Practical strategies/treatment to overcome daily challenges caused by illness, accident, recent diagnosis or ageing.
Brain or Spinal Injury expertise
Ergonomic Assessment/industrial/office/vehicle seating/equipment advice
Expert witness assessment/reports