Sandy LeBlanc BOccThpy(Hons) - La Trobe University, Melbourne, Aus
Neuro Rehab Works
I have over 16 years experience working in neuro-rehabilitation, training in Australia and moving to London in 2006. My experience spans across sectors, including Acute Neurology, Specialist Inpatient Neuro-rehabilitation centres, Community Rehabilitation, Specialist Case Management and Medico-Legal work.
I now work solely in the private sector as a Consultant OT, providing services to people who have neurological conditions in their own homes and communities. Assessments and rehabilitation programmes are tailored to each person, with emphasis on getting back to life.
I value an interdisciplinary approach to rehab and work closely with many other professionals including Neuropsychology, Speech and Language Therapy and Physiotherapy.
I also complete Expert OT work and have a sound understanding of the medico-legal process and how therapies fit within it.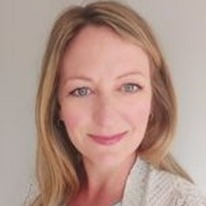 ---
Qualifications
Consultant Occupational Therapist
---
---
Phone: 0777 295 2767
Email: [email protected]
Web: http://www.neurorehabworks.co.uk
---
Address
---
Services
Advice about access, bathroom &/or kitchen adaptations or equipment Home adaptations for independent living
Telecare and Telehealth expertise
Practical strategies/treatment to overcome daily challenges caused by illness, accident, recent diagnosis or ageing.
Brain or Spinal Injury expertise
Ergonomic Assessment/industrial/office/vehicle seating/equipment advice
Expert witness assessment/reports