Rebecca Neill Occupational Therapy Bsc Hons, First Class Sensory Integration Practitioner, Pending completion March 2020.
Empower Occupational Therapy
Empower Occupational Therapy was created in October 2016, with the main focus to engage, educate and empower children and their families in achieving positive outcomes. Providing occupational therapy to families in Aberdeen and Aberdeenshire in their own home ensures children are comfortable in their own surroundings and learnings can be adapted to suit family life. With an occupation focused mindset, therapy looks to the child as a whole, not to isolated activities, encouraging a wide range of skill development.
I am passionate about inclusion, participation and a sense of belonging, believing that building strong and robust mindsets, along with physical skills is key to success. I have special interest in Dyspraxia, Developmental Coordination Disorder, Sensory Processing difficulties, Growth Mindset, and Learning Difficulties. I frequently work with families who have received formal diagnosis of Autism or ADHD.
I am a member of the Royal College of Occupational Therapists (RCOT); registered with Health & Care Professions Council (HCPC); member of RCOT Specialist Section: Independent Practice; member of RCOT Specialist Section: Children, Young People and Families; and PVG/Disclosure Scotland approved (children and adults).
I am passionate about empowering others and building strong foundations in physical and mental skills. Through professional and personal experience I believe that small changes, effective strategies and belief in success through use of activity can improve mental wellbeing, physical health and performance outcomes.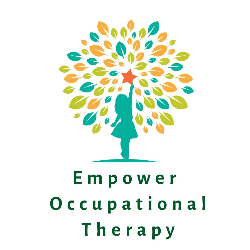 ---
Qualifications
Specialist Paediatric Occupational Therapist
---
---
Phone: 07823330101
Email: [email protected]
Web: www.empoweroccupationaltherapy.com
---
Address
---
Services
Child or adolescent
Sensory integration
Advice around specialist equipment or in modifying your home to maximise independence
Practical strategies/treatment to overcome daily challenges caused by illness, accident, recent diagnosis or ageing.
Sensory Impairment expertise
Stress-related support
Learning Disability or Autism in adults
Neurological conditions expertise
Assessment, advice and support for children
Autism expertise
ADHD expertise
Dyslexia expertise
Therapy for hand writing difficulties
Specialist support and expertise around anxiety disorders or challenging behavior
Education, Health & Care (EHC) plans: advice/assessment
OT Assessments and interventions on behalf of a case manager
Assessments/support at GP surgeries
Bespoke training programmes
Mentoring or supervision