Rachel Wilson BHSc (Hons) OT MSc
Rachel Wilson Occupational Therapy
Rachel has experience of comprehensive assessments of adults and the elderly with physical disabilities and long-term conditions. Experience includes assessment, rehabilitation, education, and the planning/coordination of care and equipment needs. Conditions treated include: arthritis with varying joint dysfunction; orthopaedic conditions: fractures, amputation through trauma, elective joint replacements; stroke; long-term conditions such as circulatory, respiratory, and neurological conditions, diabetes, dementia, sensory impairment; and conditions associated with aging such as reduced mobility, functional ability, and falls.
Extra-curricular roles have included: publicity coordinator for the British Association of Occupational Therapists' Northern and Yorkshire regional committee, which involved media training; active participation in service development/change implementation; representation at the College of Occupational Therapists' annual conferences; and completion of a Master of Sciences Degree.
Key Skills €¢ Varied knowledge, skills, and competencies relating to health and social care needs, with comprehensive clinical experience for a wide range of physical disabilities and long-term conditions. €¢ Highly transferable skills in functional assessment of any physical condition to make recommendations for rehabilitation/care/equipment, considering physical, cognitive, behavioural, psychological, and social needs. €¢ A clear understanding of the impact of disability. €¢ A rounded understanding of medical conditions, terminology, and medication. €¢ Experience of complex case conferences, the wider multi-disciplinary and multi-agency team, discharge planning, and future planning for individuals with complex needs to obtain optimum outcomes. €¢ Excellent verbal and written communication skills, with a proven level of assertive diplomacy and persuasiveness when required. A highly motivated autonomous worker with persistence and perseverance to exceed all expectations to provide an exceptional standard of work.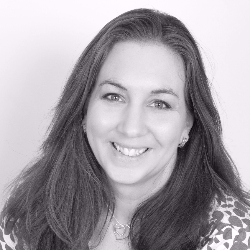 ---
Qualifications
BHSc (Hons) Occupational Therapy; MSc Professional Health Studies
---
---
Phone: 01423 206919 / 07977 567498
Email: [email protected]
Web: www.rwot.co.uk
---
Address
---
Services
Adult 25 +
Young person (18-25)
Older person (65+)
Advice about access, bathroom &/or kitchen adaptations or equipment Home adaptations for independent living
Advice around specialist equipment or in modifying your home to maximise independence
Practical strategies/treatment to overcome daily challenges caused by illness, accident, recent diagnosis or ageing.
Long term conditions management in the community
Oncology & Palliative Care or Condition Management
Trauma & Orthopedics expertise
Graduated RTW plan/reasonable adjustments advice
OT Assessments and interventions on behalf of a case manager
Specific treatment interventions for a case manager
Expert witness assessment/reports