Christine Smith's profile
Christine Smith As a qualified OT I have a wide range of experience in enabling individuals to reach there full potential . I am an Advanced Practitioner in Risk assessment and Moving & Handling and provide training and guidance on safe practice to both families and care staff.
Chris Smith Occupational Therapist
I have been working in the Health and Social Care sector for many years and have developed a diverse and broad range of knowledge and skills. I have experience of working as an Occupational Therapist with both Adults and Children who have complex medical conditions and challenging social circumstances. I also practice as an Independent Occupational therapist and I am an experienced Moving and Handling advisor providing training sessions for private carers and care agency staff. I work in a person centred manner and have a friendly and professional approach. I has a natural ability to engage with people in a caring and supportive way, which enables strong working relationships to be forged with both clients, their families and other professionals involved. I has a proven track record in providing specialist assessment and written reports, identifying when major housing adaptations and specialist equipment are required. I work with individuals to identify realistic, achievable goals that are focused on promoting independence and helping individuals to realise their potential. I am an effective communicator and pride myself on my ability to work collaboratively with other professionals to enable clients and families to move forward with their lives as the result of Occupational Therapy intervention.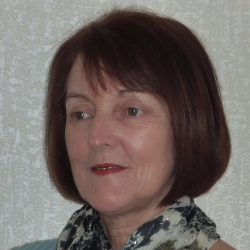 ---
Qualifications
BSc (Hons) Occupational Therapy Degree: HCPC Registered
---
---
Phone: 07722137909
Email: [email protected]
---
Address
---
Services
Child or adolescent
Adult 25 +
Young person (18-25)
Older person (65+)
Consultancy
Professional Supervision
Equipment/Adaptations
Paediatrics
Advice about access, bathroom &/or kitchen adaptations or equipment Home adaptations for independent living
Advice around specialist equipment or in modifying your home to maximise independence
Assessments for Disabled Facilities Grants
Specialist seating expertise
Practical strategies/treatment to overcome daily challenges caused by illness, accident, recent diagnosis or ageing.
Long term conditions management in the community
Specialist seating/equipment for children
Work/health promo/training/H&S e.g. DSE Risk Assessment, Manual Handling training, stress prevention/education
Ergonomic Assessment/industrial/office/vehicle seating/equipment advice
OT Assessments and interventions on behalf of a case manager
Manual Handling training for health and/or care staff
Single handed care reviews for Local Authorities or Care Homes
Bespoke training programmes
Mentoring or supervision
Regular supervision for independent practitioners