Jill Martin Occupational Therapist - Adult Mental Health Life Coach - Member ICF NLP Master Practitioner Hypnotherapist Public Speaker
The OT Coach.com
I trained at St Loye's School of Occupational Therapy graduating in 1993. I practised Occupational Therapy in NHS Mental Health Services in Community Mental Health Teams and specialist units including Eating Disorders, Forensic, Addictions, over 65's, and General Psychiatric units for 18 years.
In 2017 to complement my OT skills I trained as a Life Coach and then set up my private practice in London. I am also an NLP Master Practitioner, Hypnotherapist, and Public Speaker.
In 2019 I opened my second business - Purpose People Ltd - providing OT assistant interventions in order to match my clients with gifted practitioners to carry out OT treatment in the community, putting our client's thoughts into action. https://www.purposepeopleltd.com/
I have many years of experience across a wide range of settings working with emotional wellbeing. I use my OT and coaching skills together providing an holistic and unique approach. I help people to focus on doing the activities that are in alignment with their strengths and their values, their skills, potential, hopes, dreams, and what feels good. Because if we do the things that are in alignment with those then what we do becomes meaningful and purposeful. We get productive and essentially, in the end, become happy and fulfilled.
If you are struggling to get on with the activities you want to achieve in life during or following a mental health illness OT can assit with this putting you back on track, helping you to find success and wellbeing in all aspects of daily living.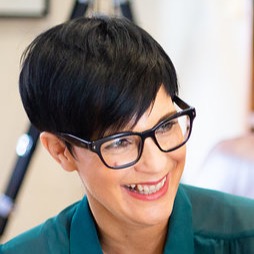 ---
Qualifications
Occupational Therapy and Coaching for Adult Mental Health.
---
---
Phone: 07597357267
Email: [email protected]
Web: https://www.theotcoach.com/
---
Address
---
Services
Adult 25 +
Young person (18-25)
Older person (65+)
Coaching
Mentoring
Training
Human Resources
Marketing and Advertising
Other Business Services
Terms and Conditions
Website Development
Practical strategies/treatment to overcome daily challenges caused by illness, accident, recent diagnosis or ageing.
Long term conditions management in the community
Carer Support
Help and support with pain or fatigue-management techniques
Depression and anxiety management
Mental health recovery and peer support
Stress-related support
Solution focused counselling
Therapeutic assessment, support and intervention for memory problems
Support with Alzheimer's disease or other dementias
Specialist support and expertise around anxiety disorders or challenging behavior
Job/role analysis of task demands
Mental Health Assessment and Advice - work related
Career re-direction Assessment/Transferable Skills Analysis (TSA)
Assessments/support at GP surgeries
Bespoke training programmes