Dr Helga Abernethy B Occupational Therapy BSc Psychology Honours PhD I am a certified provider of The Listening Program I attended training courses in sensory integration, autism and handwriting.
I qualified as an Occupational Therapist in 1997 at The University of Pretoria, South Africa. I am passionate about identifying and treating sensory processing difficulties, as this is an area that can easily be overlooked or masked by other diagnosis. Sensory processing difficulties often accompany difficulties in various other areas and require a holistic approach. I therefore work with children that experience difficulties in the areas of sensory processing, emotional-regulation, fine and gross motor skills, coordination, visual perception and handwriting. I provide assessments and intervention that can include individual 1:1 treatment sessions, home programmes/sensory diets and advice to parents and school.
I also have extensive experience in the area of adult mental health and sensory processing difficulties and therefore offer assessment and advice to adults with sensory processing difficulties.
I have experience in presenting lectures, delivering presentations at The Autism Show and the OT Show on invitation. I enjoy providing training sessions to parents and schools on the topics of sensory processing difficulties and behaviour, self-regulation and the development of fine and gross motor skills.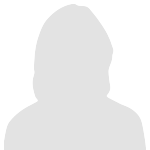 ---
Qualifications
B Occupational Therapy, PhD
---
---
Phone: 07812 731178
Email: [email protected]
Web: www.sensoryprocessingsolution.com
---
Address
---
Services
Child or adolescent
Young person (18-25)
Mentoring
Professional Supervision
Training
Autism/ADHD
Education/Schools
Paediatrics
Assessment, advice and support for children
Autism expertise
Therapy for hand writing difficulties
Bespoke training programmes
Mentoring or supervision
Regular supervision for independent practitioners
Coaching/Mentoring