Katherine Coles (Gatt) I am a qualified Occupational Therapist registered with the HCPC. Specialist interest and qualifications in manual handling, seating, 24 hour posture management & environmental design.
Advanced Seating Solutions Ltd
I am an OT with 30 years experience of working with adults, adolescents and children managing complex and multiple disabilities such as neurological conditions, mental health, autism and LD. Developing my skills in specialist equipment and environmental design, I am passionate about keeping up to date with products and innovations, such as seating, wheelchairs, slings, handling and bathing equipment. I have contributed design ideas to several companies in order to better meet the very individual needs of my Clients. With many years of experience working in Social care, mental health and learning disabilities, as an OT and I am also a qualified Manual Handling Trainer, providing Complex Handling Training to Therapists in my local NHS Trust for the last 5 years. We also provide a range of other Healthcare training solutions. We offer equipment assessments and advice/signposting. The range of Therapy services include: assessments and reports, a full environmental design service with equipment/adaptation provision, manual handling equipment and advice, Having invested 20 years of my life to working within our wonderful NHS, I knew the best way I could continue to contribute to my profession was to establish my own company. This was an opportunity to pass on, not just the skills, know-how and best-practice that I have learned and developed, but also to continue to have the opportunity to provide the Service that I believe my Clients deserve.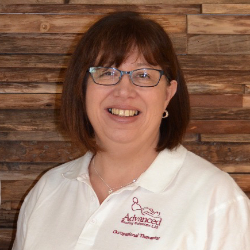 ---
Qualifications
Health and Care Professions Council HCPC registered; Royal College of Occupational Therapists member; College of Occupational Therapists Independent Practice COTSS-IP . Expert in Specialist equipment & environmental design service & Complex case management
---
Contact Katherine Coles (Gatt)
---
Phone: 023 92006556
Email: [email protected]
Web: www.advancedseatingsolutions.com
---
Address
---
Services
Adult 25 +
Young person (18-25)
Older person (65+)
Training
Equipment/Adaptations
Wheelchairs/Specialist Seating
Advice about access, bathroom &/or kitchen adaptations or equipment Home adaptations for independent living
Advice around specialist equipment or in modifying your home to maximise independence
Obesity, bariatric care and specialist equipment
Specialist seating expertise
Practical strategies/treatment to overcome daily challenges caused by illness, accident, recent diagnosis or ageing.
Long term conditions management in the community
Brain or Spinal Injury expertise
Trauma & Orthopedics expertise
Carer Support
Learning Disability or Autism in adults
Support with Alzheimer's disease or other dementias
Specialist seating/equipment for children
Job/role analysis of task demands
OT Assessments and interventions on behalf of a case manager
Specific treatment interventions for a case manager
Manual Handling training for health and/or care staff
Single handed care reviews for Local Authorities or Care Homes
Bespoke training programmes
Mentoring or supervision