Emma Bracher Registered with the Health & Care Professions Council (HSPC), Member of the the Royal College of Occupational Therapy (RCOT), Member of the RCOT Specialist Section for Neurological Practice, Member of the RCOT Specialist Section for Independent Practice, LSVT BIG Certified Clinician PD Warrior trained
Emma Bracher Occupational Therapy
With over 15 years experience as an occupational therapist, I am highly skilled in the assessment and treatment of younger and older adults. I specialise in the rehabilitation and day-to-day management of neurological and physical conditions, such as stroke, Parkinson's disease, MS, arthritis, chronic pain and lower limb amputation. I also have a keen interest in falls prevention, dementia care and cognitive impairment.
I provide assessment and treatment within your own home and / or community, along with friendly and professional advice on manual handling, home modification and aids / equipment, to help maximise safety and independence.
I am a certified LSVT Big clinician and PD Warrior trained. I offer one-to-one and group therapy programmes to people with Parkinson's. I also run group exercise classes for people in the early to mid stages of the disease.
I provide medico-legal reports as a Care and OT Expert Witness for people who have experienced a severe or catastrophic injury as a result of personal injury or clinical negligence.
The ethos of my practice is to always provide a high quality occupational therapy service, to enable clients to optimise their function and improve their quality of life, whatever their condition or circumstance. I am passionate about working closely with families and carers, and recognise the importance of maintaining their own health and well-being, as well as the client's.
Please do not hesitate to call or email me to discuss how I could help you, your client or your family member.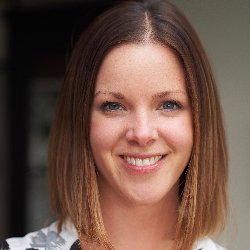 ---
Qualifications
BHSc (Hons) Occupational Therapy
---
---
Phone: 07715 884255
Email: [email protected]
Web: www.ebotherapy.co.uk
---
Address
---
Services
Adult 25 +
Older person (65+)
Advice about access, bathroom &/or kitchen adaptations or equipment Home adaptations for independent living
Advice around specialist equipment or in modifying your home to maximise independence
Falls prevention
Telecare and Telehealth expertise
Specialist seating expertise
Wheelchair assessments
Electric mobility scooter assessment/advice
Practical strategies/treatment to overcome daily challenges caused by illness, accident, recent diagnosis or ageing.
Oncology & Palliative Care or Condition Management
Brain or Spinal Injury expertise
Trauma & Orthopedics expertise
Carer Support
Therapeutic assessment, support and intervention for memory problems
Support with Alzheimer's disease or other dementias
OT Assessments and interventions on behalf of a case manager
Specific treatment interventions for a case manager
Expert witness assessment/reports
Assessments/support at GP surgeries
Bespoke training programmes