Mara Sheldon BSc (hons) Occupational Therapy
Positive Energy Partnership Ltd
I have a wide range of experience working with adults of all ages to support physical and emotional wellbeing, including social and other impacts of illness or life changes. For example: • Fatigue or low energy • Worries or anxiety • Fears, phobias or panic • Breathlessness • Pain • Life changes • Living with or recovering from illness or treatments.
Most recently I am working more often with people recovering from Long Covid.
I use a combination of practical and functional interventions to help improve quality of life physically and emotionally. I also offer simple and quick interventions which can remove certain situational anxieties and phobias, for example, worry about certain situations (such as exams, presentations or operations) or fears and phobias (such as fear of needles).
1:1 sessions available face to face or via Zoom.
For health professionals interested to learn more about techniques and interventions, I offer a variety of training opportunities and workshops. I also offer supervision for occupational therapists.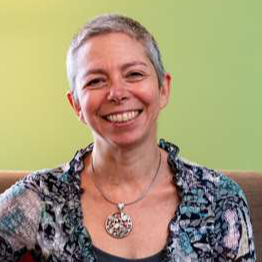 ---
Qualifications
BSc (Hons) Occupational Therapy, MA Design Research for Disability, Diploma in Clinical Hypnosis. I am registered with: the Health Care Professions Council and the British Association of Clinical and Academic Hypnosis.
---
---
Phone: 07939202589
Email: [email protected]
Web: www.positiveenergypartnership.co.uk
---
Address
---
Services
Adult 25 +
Young person (18-25)
Older person (65+)
Professional Supervision
Training
Advice around specialist equipment or in modifying your home to maximise independence
Practical strategies/treatment to overcome daily challenges caused by illness, accident, recent diagnosis or ageing.
Long term conditions management in the community
Oncology & Palliative Care or Condition Management
Carer Support
Help and support with pain or fatigue-management techniques
Depression and anxiety management
Stress-related support
Job/role analysis of task demands
Graduated RTW plan/reasonable adjustments advice
Assessments/support at GP surgeries
Bespoke training programmes
Mentoring or supervision