Lynsay McFarlane-Shaw BSc (Hons) Occupational Therapy
Lynsay McFarlane-Shaw
Lynsay has been working as a children and young people's Occupational Therapist for over 20 years. She has experience in working with children of all ages with mild to complex disabilities.
Lynsay works with children and young people in a variety of settings. These include mainstream and special schools, nurseries, children's own homes and further educational settings.
Lynsay is experience in using a variety of assessment tools both standardised and non-standardised. Also she uses a variety of treatment approaches to help the child or young person achieve their goals.
Assessment and treatment can include fine and gross motor skills, visual perceptual skills, attention, sensory behaviours, handwriting, scissor skills, participation in PE, sport and leisure activities. Development of self-care skills for independence or increased participation in family life. Also postural management and environmental accessibility.
Lynsay believes in developing a strong therapeutic relationship with the child, young person and their family. Therapy goals are child, young person focused and based on developing independence and participation in skills for everyday life.
Lynsay works directly with individual families, or can be commissioned by nurseries, schools, further educational settings, local educational authorities or charities.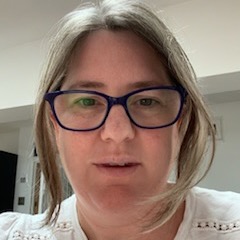 ---
Qualifications
BSc (Hons) Occupational Therapy, AMPS, CO-OP Approach, Sensory Integration level 1. Bobath: Assessment & Intervention, Bobath Hemiplegia, School based Occupational Therapy, ASD, Handwriting, Motor Skills and EHCPs.
---
---
Phone: 07757 308 706
Email: [email protected]
Web: www.OTachieve.com
---
Address
---
Services
Child or adolescent
Mentoring
Professional Supervision
Education/Schools
Paediatrics
Assessment, advice and support for children
OT Assessments and interventions on behalf of a case manager
Bespoke training programmes
Regular supervision for independent practitioners