Lynne Drumm Diploma Royal College of Occupational Therapists
Rehab Jigsaw
Referrals are accepted from a variety of sources including the individual themselves, families, charities, private companies, other case management or rehabilitation providers, insurers and solicitors.
Detailed assessments of need are completed including Immediate Needs Assessment under the Rehabilitation Code. I am experienced in working with people with conditions affecting their everyday functioning and those with complex needs, including spinal cord injuries, acquired brain injury, amputations, complex multi orthopaedic trauma, neurological conditions and life limiting conditions. Experienced in undertaking functional assessments, long term care assessments, vocational rehabilitation, rehabilitation case management, staff supervision / mentoring. Very experienced in providing advice regarding environmental adaptations within the home, work or leisure environments, and, recommendations for assistive equipment to promote both independence and safety.
I am based in the north east of England but often works outside the area including into Scotland and to the Midlands / Manchester / Wales. Rehab Jigsaw provides occupational therapy services nationwide.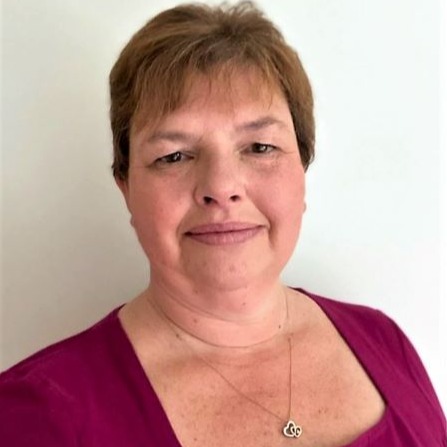 ---
Qualifications
Diploma in Occupational Therapy 1986. Certificate in Management Studies.
---
---
Phone: 01325 721582 / 03333 440783
Email: [email protected]
---
Address
---
Services
Child or adolescent
Adult 25 +
Young person (18-25)
Older person (65+)
Case Management
Consultancy
Medico-Legal/Expert Witness
Mentoring
Professional Supervision
Equipment/Adaptations
Vocational Rehabilitation
Advice about access, bathroom &/or kitchen adaptations or equipment Home adaptations for independent living
Advice around specialist equipment or in modifying your home to maximise independence
Assessments for Disabled Facilities Grants
Specialist seating expertise
Electric mobility scooter assessment/advice
Practical strategies/treatment to overcome daily challenges caused by illness, accident, recent diagnosis or ageing.
Long term conditions management in the community
Oncology & Palliative Care or Condition Management
Brain or Spinal Injury expertise
Trauma & Orthopedics expertise
Sensory Impairment expertise
Help and support with pain or fatigue-management techniques
Therapeutic assessment, support and intervention for memory problems
Support with Alzheimer's disease or other dementias
Specialist seating/equipment for children
Neurological conditions expertise
Assessment, advice and support for children
Work/health promo/training/H&S e.g. DSE Risk Assessment, Manual Handling training, stress prevention/education
Ergonomic Assessment/industrial/office/vehicle seating/equipment advice
Graduated RTW plan/reasonable adjustments advice
Vocational Rehab (VR) ongoing input/treatment/job coach/work prep/work hardening/conditioning
OT Assessments and interventions on behalf of a case manager
Specific treatment interventions for a case manager
Case management after a catastrophic injury
Expert witness assessment/reports
Reduction in Local Authority waiting lists
Blue Badge assessments
Assessments/support at GP surgeries
Mentoring or supervision
Regular supervision for independent practitioners