Jo Wright All the Therapists who work for Head Injury Rehab Ltd are fully qualified occupational therapists and are HCPC Registered. We all hold full professional indemnity.
Head Injury Rehab Ltd
Head Injury Rehab Ltd has a team of enthusiastic, dedicated and highly skilled therapists.
The aim of Head Injury Rehab is to offer a comprehensive, community based, occupational therapy service, primarily for people who have sustained a traumatic brain injury. In addition to Derbyshire we cover a wide geographical area including Lincolnshire, Nottinghamshire, Leicestershire, Staffordshire, Coventry and Warwickshire.
At the heart of Occupational Therapy is the desire to improve the person's quality of life by promoting an individual's optimum level of recovery and independence in activities of daily living which the person wants to do, needs to do or is expected to do. These Daily Living Activities could range from personal care tasks such as washing and dressing to more complex home management tasks and a return to leisure and vocational activities.
In addition to ADL assessment and rehabilitation, we offer AMPS and COTNAB assessments, visual assessment and visual rehabilitation, cognitive rehabilitation therapy, fatigue management and pacing, seating, positioning and wheelchair & scooter assessments and the assessment for specialist vehicles, (including wheelchair accessible vehicles).
The challenges faced by a person following brain injury are often complex and multifaceted. The occupational therapists therefore frequently work in collaboration with families, case managers and other clinical practitioners. All the therapists are familiar with the medico-legal system.
Please do phone me for further information or have a look at the website.
I look forward to hearing from you. Jo Wright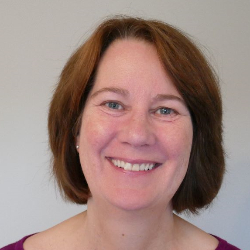 ---
Qualifications
Brain Injury Specialist, Dip Cot, MRCOT
---
---
Phone: 0778 68 23 655
Email: [email protected]
Web: www.headinjuryrehab.co.uk
---
Address
---
Services
Adult 25 +
Young person (18-25)
Older person (65+)
Advice about access, bathroom &/or kitchen adaptations or equipment Home adaptations for independent living
Advice around specialist equipment or in modifying your home to maximise independence
Specialist seating expertise
Wheelchair assessments
Electric mobility scooter assessment/advice
Practical strategies/treatment to overcome daily challenges caused by illness, accident, recent diagnosis or ageing.
Long term conditions management in the community
Brain or Spinal Injury expertise
Trauma & Orthopedics expertise
Carer Support
Armed Forces Rehabilitation
Help and support with pain or fatigue-management techniques
Therapeutic assessment, support and intervention for memory problems
Specialist seating/equipment for children
OT Assessments and interventions on behalf of a case manager
Specific treatment interventions for a case manager
Bespoke training programmes