Jane McKinnon MSc., BSc (Hons).
Access to Rehab
I am a Clinical Specialist OT with over 20 years extensive experience within neuro-rehabilitation. I work within an Internationally recognised centre for neuro-rehabilitation for adults with wide ranging diagnoses and presentations. I have undertaken a Masters degree, carrying out research within the unit. I now extend my time outside of the NHS, within the private sector, working alongside a colleague who also works at the rehab unit. Our hope is that we can share our experience and expertise beyond the NHS. I am passionate about an evidenced-based approach to ensure we are always delivering an excellent service. I carry out expert assessment covering all domains including cognitive, perceptual, physical, upper limb. I also have extensive experience working in the specialty of disorders of consciousness, challenging behaviours and Vocational rehabilitation. I work with people in a variety of settings and value the importance of each individual's own personal context.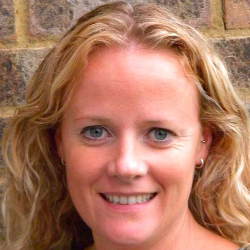 ---
Qualifications
MSc Neurological Rehabilitation, BSc(Hons)OT.
---
---
Phone: 01869 814981
Email: [email protected]; [email protected]
---
Address
---
Services
Adult 25 +
Young person (18-25)
Professional Supervision
Training
Neuro Rehabilitation
Advice about access, bathroom &/or kitchen adaptations or equipment Home adaptations for independent living
Wheelchair assessments
Practical strategies/treatment to overcome daily challenges caused by illness, accident, recent diagnosis or ageing.
Long term conditions management in the community
Hand Therapy expertise
Brain or Spinal Injury expertise
Help and support with pain or fatigue-management techniques
Specialist seating/equipment for children
Job/role analysis of task demands
Neuropsychological/Cognitive/Neurodiversity assessment (including standardised tools)
Graduated RTW plan/reasonable adjustments advice
Vocational Rehab (VR) ongoing input/treatment/job coach/work prep/work hardening/conditioning
OT Assessments and interventions on behalf of a case manager
Specific treatment interventions for a case manager
Bespoke training programmes
Mentoring or supervision