Jane Hill MRCOT: London School of Occupational Therapy, MSc (Exon) Masters Degree in Healthcare - University Exeter, PRINCE2, NLP Certified Practitioner, NLP Diploma, Trainer of Choice, Fast-Track Delivery Skills.
Jane Hill Independent Occupational Therapist & Case Manager
I have over thirty years' experience as an Occupational Therapist with extensive experience working with people who have sustained major trauma; resulting in significant multiple injuries including acquired brain injury and orthopaedic injuries. I have a specific interest in vocational rehabilitation including assessment, activity analysis, graded activity programmes, worksite assessments to identify adjustments, negotiating with employers, planning graded returns to work. I am an experienced case manager and a member of CMSUK. I have worked over many years with people facing a wide range of conditions and injuries, which involve both physical and mental health issues, including complex regional pain syndrome. I actively engage clients during treatment whilst facilitating appropriate services, education/training, specialist equipment such as wheelchair assessments and minor/major adaptations, in order to maximise their functional ability and independence. I accept referrals from individuals, insurance companies, solicitors and other case managers.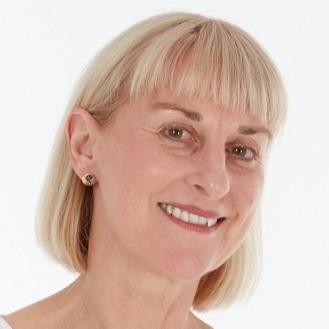 ---
Qualifications
Specialist for acquired brain injury and major orthopaedic trauma. Able to support clients requiring help with vocational rehabilitation and complex regional pain syndrome.
---
---
Phone: 0121 3188827
Email: [email protected]
Web: https://www.enablerehab.co.uk/
---
Address
---
Services
Adult 25 +
Young person (18-25)
Older person (65+)
Case Management
Advice about access, bathroom &/or kitchen adaptations or equipment Home adaptations for independent living
Advice around specialist equipment or in modifying your home to maximise independence
Falls prevention
Telecare and Telehealth expertise
Assessments for Disabled Facilities Grants
Wheelchair assessments
Electric mobility scooter assessment/advice
Practical strategies/treatment to overcome daily challenges caused by illness, accident, recent diagnosis or ageing.
Long term conditions management in the community
Brain or Spinal Injury expertise
Trauma & Orthopedics expertise
Carer Support
Armed Forces Rehabilitation
Help and support with pain or fatigue-management techniques
Depression and anxiety management
Mental health recovery and peer support
Stress-related support
Therapeutic assessment, support and intervention for memory problems
Support with Alzheimer's disease or other dementias
Ergonomic Assessment/industrial/office/vehicle seating/equipment advice
Job/role analysis of task demands
Mental Health Assessment and Advice - work related
Career re-direction Assessment/Transferable Skills Analysis (TSA)
Graduated RTW plan/reasonable adjustments advice
Vocational Rehab (VR) ongoing input/treatment/job coach/work prep/work hardening/conditioning
OT Assessments and interventions on behalf of a case manager
Specific treatment interventions for a case manager
Case management after a catastrophic injury
Assessments/support at GP surgeries