Individual profile 1396BCDD Retired in July 2015, after 16 years clinical/18.5 years Higher Education Practice. Publications/Presentations on lifestyle influences on mental health and health economics for Occupational Therapists.
Dr Rod Lambert
I have a National/International reputation arising from my research, publications and presentations in lifestyle influences on mental health, health economics and complex adaptive systems. I developed, and was Head of the Community Psychiatric OT Service in Cumbria for 12 years. I was an Occupational Therapy Lecturer at UEA, Norwich from 1996 to 2015. I gained an NHS Training Fellowship in Primary Care (1997), and became one of 8 National NHS R&D Primary Care Researcher Development Fellows (2000). I was Principal Investigator for a pragmatic RCT and economic evaluation of an OT-led lifestyle approach and routine GP care of panic disorder presenting in primary care, and gained my PhD in 2006. My Clinical and Health Economic research has led to around 30 publications in International and Impact Factored Journals, along with invitations at international conferences in Liverpool, London, Orlando, Kansas, Quebec, Vancouver, Munich and Auckland. In 2016 I was Visiting Professor at Mae Fah Luang University, Thailand. I contributed to the ˜International Handbook of Occupational Therapy Interventions' (2009) and (second edition, 2015). I was Director of the MSc in Health Sciences Programme between 2003 and 2008, and successfully supervised a range of students at UG, pre-registration MSc, PGTP and PhD levels, alongside chairing PhD panels. I was Chair of the PGTP exam Board (2008 to 2013).
My Private Practice as a Consulting Occupational Therapist is called 'RegaIN Control'. This places the results of my clinical and research experience back where they belong … helping patients to manage their anxiety and/or depression.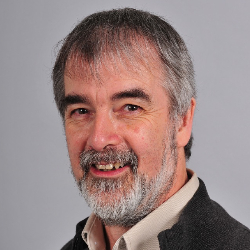 ---
Qualifications
PhD, MA, Adv Cert Higher Ed Practice, CHSM, DipCOT
---
Contact Individual profile 1396BCDD
---
Phone: 07868 593305
Email: [email protected]
Web: https://www.regain-control.co.uk
---
Address
---
Services
Mental health recovery and peer support
Stress-related support
Support with Alzheimer's disease or other dementias
Bespoke training programmes