Hayley Goodwin Enabling adults and children with neurodiverse conditions to do the activities they need and want to do.
I am an occupational therapist with years of experience in learning disabilities, dementia, mental health and physical health needs. Both for children and adults. I have a special interest in neurodiverse conditions including dyslexia, dyspraxia, ADHD and autism. I can offer individual assessments and ongoing treatment sessions (including coaching and skill teaching). I can also assess for equipment to enable you to live safer in your home.
I can assist with staff training, coaching and supervision. I have a list of regular training but I can do bespoke packages on request. I can work alongside my chocolate labrador dog who is an occupational therapy assistant therapy dog.
I am dedicated in promoting independence through specialist assessments, treatment and advice. I am trained in using a number of standardised occupational therapy assessments. I am passionate about supporting individuals to promote their personal potential in their home (including care homes), school and work environments.
I am the Chair of the Eastern Regional RCOT and the Research and Development Lead for specialist section for People with Learning Disabilities. I regularly write articles for occupational therapy publications.
Currently, I can not offer a service to children who have a GP registered in Hertfordshire as it would be a conflict of interest with my NHS role. I also do not attend tribunals.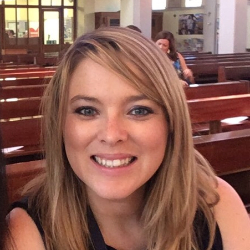 ---
Qualifications
Hons Occupational Therapy. Post graduate teaching in Chair Yoga and Tai Chi for Health. Using Animals in Therapy. Registered with HCPC, Member of Sensory Integration Network and The Royal College of Occupational Therapists
---
---
Phone:
Email: [email protected]
Web: https://www.hertsbedsot.co.uk
---
Address
---
Services
Advice about access, bathroom &/or kitchen adaptations or equipment Home adaptations for independent living
Advice around specialist equipment or in modifying your home to maximise independence
Telecare and Telehealth expertise
Practical strategies/treatment to overcome daily challenges caused by illness, accident, recent diagnosis or ageing.
Oncology & Palliative Care or Condition Management
Trauma & Orthopedics expertise
Mental health recovery and peer support
Stress-related support
Learning Disability or Autism in adults
Support with Alzheimer's disease or other dementias
Specialist seating/equipment for children
Neurological conditions expertise
Job/role analysis of task demands
Neuropsychological/Cognitive/Neurodiversity assessment (including standardised tools)
Mental Health Assessment and Advice - work related
Manual Handling training for health and/or care staff
Reduction in Local Authority waiting lists
Assessments/support at GP surgeries
Bespoke training programmes
Management consultancy
Mentoring or supervision