Emma Taylor MSc, Bsc (Hons), PG cert
I qualified in 1994 with a BSc (Hons) in Occupational Therapy and am still passionate about what I do. I have subsequently gained further qualifications that alongside my clinical experience ensures that I can offer the best service to my clients.
I work with all ages to ensure that their environment/s work best for them. This can include assessments of home, school or work. As part of a treatment plan I will work with the client to set functional goals to help them achieve what is important to them. I can also assess for suitable vehicles, including caravans and motor homes. I will then provide a comprehensive report outlining my recommendations. I work independently but also enjoy working as part of a team so will liaise with other professionals involved as much as is necessary. I work with clients directly or through solicitors and case managers. I can also carry out assessments and provide reports for housing associations and local authorities. I am trustworthy and can be relied on to meet deadlines.
For people with vocational needs, I will carry out comprehensive assessments. Where appropriate I will assess the demands of the job and compare this to the abilities of the worker, within their work environment to help employers determine the most appropriate solutions to support people in work. If you are needing a more objective assessment of an individual's ability in their work, I am qualified to carry out functional capacity evaluations (FCEs).
I have an interest in how IT can assist individuals and am an Associate with Steve Wiseman Associates.
I also provide clinical supervision to occupational therapists working in public, private and charitable settings.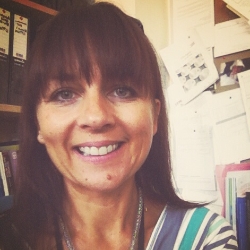 ---
Qualifications
MSc Health Ergonomics, BSc (Hons) Occupational Therapy, PG cert Management & Leadership, PG cert Learning & Teaching,
---
---
Phone: 07901 987616
Email: [email protected]
---
Address
---
Services
Child or adolescent
Young person (18-25)
Older person (65+)
Case Management
Professional Supervision
Training
Education/Schools
Equipment/Adaptations
Mental Health
Advice about access, bathroom &/or kitchen adaptations or equipment Home adaptations for independent living
Advice around specialist equipment or in modifying your home to maximise independence
Falls prevention
Telecare and Telehealth expertise
Assessments for Disabled Facilities Grants
Obesity, bariatric care and specialist equipment
Specialist seating expertise
Wheelchair assessments
Electric mobility scooter assessment/advice
Practical strategies/treatment to overcome daily challenges caused by illness, accident, recent diagnosis or ageing.
Brain or Spinal Injury expertise
Trauma & Orthopedics expertise
Work/health promo/training/H&S e.g. DSE Risk Assessment, Manual Handling training, stress prevention/education
Ergonomic Assessment/industrial/office/vehicle seating/equipment advice
Functional Capacity Evaluation (FCE) (standardised system) for physically active jobs
Job/role analysis of task demands
Mental Health Assessment and Advice - work related
Career re-direction Assessment/Transferable Skills Analysis (TSA)
Graduated RTW plan/reasonable adjustments advice
Vocational Rehab (VR) ongoing input/treatment/job coach/work prep/work hardening/conditioning
OT Assessments and interventions on behalf of a case manager
Specific treatment interventions for a case manager