Emma Gosling I welcome contact from families, education providers, case managers and legal firms. Contact me by email or phone to discuss your requirements.
Momentum Occupational Therapy
Graduating with a degree in Occupational Therapy in 2007, I developed my clinical skills within multi-disciplinary teams in specialist services in the U.K. and in New Zealand. Since 1999, my career has been shaped by working in public sector, independent and not for profit organisations delivering educational, residential, vocational and recreational provision to children and adults with physical, cognitive and neurological disabilities. CLINICAL EXPERTISE: • Comprehensive functional assessment and evaluation of the occupational profiles of children, adolescents and young adults within their educational, home, and community environments.
• Accurate administration and evaluation of standardised sensory, motor assessments. Sensory Trained (Sensory Attachment Intervention, SI level 1 and CLASI module 2).
• Evidence-informed clinical reasoning for direct, targeted and universal outcomes. • Continued professional development neuro-sequential model of therapy and trauma informed practice. • Delivery of person-centred individualised interventions targeting individualised SMART goals. • Collaborative practice developed from working within MDTs, statutory education, health and social care providers, Non-government Organisations, independent specialist schools and Ofsted/CQC registered residential facilities.
• Understanding of the SEND code of Practice, Mental Capacity Act 2005 and Deprivation of Liberty Safeguards. • Contributing information to the process of local authority statutory reviews for Looked After Children and children subject to a care order and care proceedings.
• Experience of conducting Functional Analysis of Behaviour assessments, contributing to individualised Positive Behaviour Support (PBS) plans and delivering PBS and Active Support training to residential care teams.
• Development and delivery of training workshops and parent education packages specific to autism, sensory processing differences, child development, emotional regulation curriculum and play.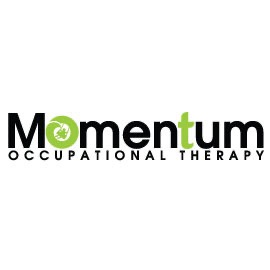 ---
Qualifications
Based in North Lincolnshire, covering Lincolnshire, East Riding of Yorkshire, South Yorkshire, and the midlands. All areas of the UK considered subject to requirements.
---
---
Phone: 07437 325485
Email: [email protected]
Web: https://momentumoccupation.wixsite.com/website
---
Address
---
Services
Child or adolescent
Young person (18-25)
Sensory integration
Professional Supervision
Training
Autism/ADHD
Education/Schools
Paediatrics
Learning Disability or Autism in adults
Paediatric disability assessments and parental support
Neurological conditions expertise
Autism expertise
ADHD expertise
Dyslexia expertise
Cerebral Palsy expertise
Specialist support and expertise around anxiety disorders or challenging behavior
Education, Health & Care (EHC) plans: advice/assessment
OT Assessments and interventions on behalf of a case manager
Specific treatment interventions for a case manager
Bespoke training programmes
Mentoring or supervision