Charlotte Fox BSc(hons) Occupational Therapy, C&G 7302
Occupational Therapy Norfolk
Charlotte Fox takes pride in providing exceptional services to a range of individuals, including those with highly complex and specialist needs, in Norfolk and surrounding parts of the East of England. With extensive experience across the Independent and Statutory sectors; covering both Housing and Rehabilitation, along with Neurology, Cognitive Rehabilitation, and Manual Handling expertise, Charlotte's highly adaptable and specialist skills ensure you get a truly holistic service. Each assessment and intervention is designed specifically to your requirements, and Charlotte prides herself on her flexible approach.
For more information about Charlotte's skills and experience, along with the range of services provided take a look at the website: http://www.otnorfolk.co.uk or get in touch to discuss your particular requirements.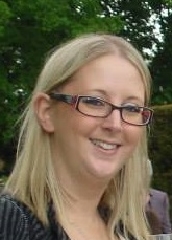 ---
Qualifications
Specialist Independent Occupational Therapy Services. Highly skilled in rehabilitation (physical and cognitive), neurology, housing adaptations (including large high value projects), complex manual handling.
---
---
Phone: 01603 477638
Email: [email protected]
Web: http://www.otnorfolk.co.uk
---
Address
---
Services
Child or adolescent
Adult 25 +
Young person (18-25)
Older person (65+)
Case Management
Consultancy
Professional Supervision
Training
Equipment/Adaptations
Neuro Rehabilitation
Vocational Rehabilitation
Wheelchairs/Specialist Seating
Advice about access, bathroom &/or kitchen adaptations or equipment Home adaptations for independent living
Advice around specialist equipment or in modifying your home to maximise independence
Falls prevention
Telecare and Telehealth expertise
Obesity, bariatric care and specialist equipment
Specialist seating expertise
Wheelchair assessments
Electric mobility scooter assessment/advice
Practical strategies/treatment to overcome daily challenges caused by illness, accident, recent diagnosis or ageing.
Long term conditions management in the community
Oncology & Palliative Care or Condition Management
Hand Therapy expertise
Brain or Spinal Injury expertise
Trauma & Orthopedics expertise
Carer Support
Armed Forces Rehabilitation
Help and support with pain or fatigue-management techniques
Learning Disability or Autism in adults
Therapeutic assessment, support and intervention for memory problems
Support with Alzheimer's disease or other dementias
Paediatric disability assessments and parental support
Specialist seating/equipment for children
Neurological conditions expertise
Cerebral Palsy expertise
Work/health promo/training/H&S e.g. DSE Risk Assessment, Manual Handling training, stress prevention/education
Ergonomic Assessment/industrial/office/vehicle seating/equipment advice
Job/role analysis of task demands
Career re-direction Assessment/Transferable Skills Analysis (TSA)
Graduated RTW plan/reasonable adjustments advice
Vocational Rehab (VR) ongoing input/treatment/job coach/work prep/work hardening/conditioning
OT Assessments and interventions on behalf of a case manager
Specific treatment interventions for a case manager
Manual Handling training for health and/or care staff
Single handed care reviews for Local Authorities or Care Homes
Reduction in Local Authority waiting lists
Bespoke training programmes
Mentoring or supervision