Anna Hamlet - My World Therapy BSc Occupational Therapy MSc Autism PG Cert Sensory Integration
My World Therapy
Anna qualified as an Occupational Therapist in 2001 at the University of Southampton. Anna held a specialist Paediatric Occupational Therapy post in London, working for the Royal Free Paediatric Occupational Therapy Team and following this a Clinical Specialist Paediatric Occupational Therapy post for South West Essex PCT. Anna is certified by the Health and Care Professions Council (HCPC). She is a member of the Royal College of Occupational Therapists and the Sensory Integration Network.
Anna is a Sensory Integration Practitioner and has received training in DIR Floortime, PECs (Picture Exchange Communication System), Makaton, Handwriting Without Tears and NAS Earlybird. In 2011 Anna achieved an MSc in Autism from the University of Strathclyde.
Anna has worked with children aged 0-18 years, with a wide range of learning needs. She specialises in providing therapy to children with Autism, ADHD, Developmental Delay, Developmental Coordination Disorder and syndromes such Down Syndrome, Rett Syndrome, Williams Syndome and Fragile X.
Anna founded My World Therapy in order to provide individualised, timely, highly specialist, and up to date Occupational Therapy for children with sensory and/or motor skills difficulties. Through thorough assessment, Anna builds a profile of each child's strengths and needs. In addition, she recognises the importance of understanding what the world feels like to the child and also what motivates them. This enables Anna to formulate an individualised treatment plan. As a Mum of two children, she understands the importance of therapy being fun and of working closely with parents to understand their priorities for their child.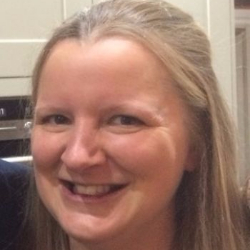 ---
Qualifications
BSc Occupational Therapy, MSc Autism
---
Contact Anna Hamlet - My World Therapy
---
Phone: 07380 286811
Email: [email protected]
Web: https://myworldtherapy.co.uk/
---
Address
---
Services
Child or adolescent
Young person (18-25)
Sensory integration
Medico-Legal/Expert Witness
Mentoring
Professional Supervision
Training
Autism/ADHD
Education/Schools
Equipment/Adaptations
Paediatrics
Paediatric disability assessments and parental support
Assessment, advice and support for children
Autism expertise
ADHD expertise
Therapy for hand writing difficulties
Specialist support and expertise around anxiety disorders or challenging behavior
Education, Health & Care (EHC) plans: advice/assessment
OT Assessments and interventions on behalf of a case manager
Expert witness assessment/reports
Reduction in Local Authority waiting lists
Bespoke training programmes
Mentoring or supervision
Regular supervision for independent practitioners