Ana Santo BSc OT (Hons), MA
Ana Santo Therapy Services
I am a Paediatric Occupational Therapist with over 30 years' experience, within the NHS and in private practice, working with babies, children and young people (birth to 19) with a range of needs. I have extensive experience working with children with Autistic Spectrum Disorders, Developmental Co-ordination Disorders (including Dyspraxia), Sensory Processing Disorders, Cerebral Palsy as well as other neurological disorders and learning difficulties. I have had extensive post graduate training in specialised assessment and therapeutic techniques including sensory integration (SIPT Certified), neuro-disability and bio-mechanical approaches.
I have worked in both special and mainstream schools as well as preparing young people for adulthood. I have extensive experience working with families within the most complex situations including those going through SEN tribunals. This involves preparing detailed reports and attending tribunals as an expert witness.
I have substantial experience as a Manager and Professional Lead for Occupational Therapists for over 16 years and was the Lead Commissioner for Children with Disabilities within a London Borough. I have done extensive teaching from running parents workshops to international conferences.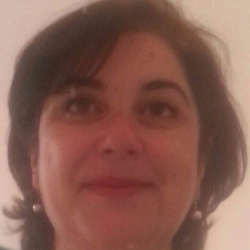 ---
Qualifications
I have over 30 years experience in a range of specialist paediatric areas. I also have a Masters in Child Studies.
---
---
Phone: 0778 9804771
Email: [email protected]
Web: http://www.anasanto.co.uk/
---
Address
---
Services
Child or adolescent
Sensory integration
Consultancy
Medico-Legal/Expert Witness
Mentoring
Practice Audit & Evaluation
Professional Supervision
Training
Autism/ADHD
Education/Schools
Mental Health
Paediatrics
Mental health recovery and peer support
Learning Disability or Autism in adults
Paediatric disability assessments and parental support
Specialist seating/equipment for children
Neurological conditions expertise
Assessment, advice and support for children
Autism expertise
ADHD expertise
Cerebral Palsy expertise
Specialist hand therapy
Therapy for hand writing difficulties
Specialist support and expertise around anxiety disorders or challenging behavior
Education, Health & Care (EHC) plans: advice/assessment
OT Assessments and interventions on behalf of a case manager
Specific treatment interventions for a case manager
Expert witness assessment/reports
Bespoke training programmes
Management consultancy
Mentoring or supervision
Regular supervision for independent practitioners
Coaching/Mentoring