Alison Cairns Dip COT, BSc Hons
Ace Children's Occupational Therapy Ltd
Ace Children's Occupational Therapy aims to support the child and family through appropriate assessment and interventions. These assessments may be carried out in the environment where the child is mostly engaged due to their age, for example home, pre-school or college.
I qualified in 1989 & have a background in Neurology & physical disabilities. I have worked as an HPC registered Occupational Therapist with children since 1998. I currently see children in Independent Private Practice. The children have a wide range of conditions & I specialize in Autistic Spectrum Disorders. You can contact me directly to arrange an assessment or for treatment for your child's needs. For further advice without any obligation please refer to my contact details page.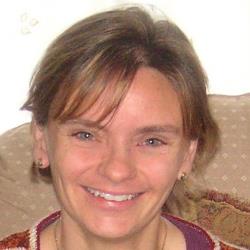 ---
Qualifications
I am a member of the SI Network, having completed Level 4 Advanced Practitioner training in 2007.
---
---
Phone: 01252 691133
Email: [email protected]
Web: www.acechildrensoccupationaltherapy.com
---
Address
---
Services
Child or adolescent
Young person (18-25)
Sensory integration
Case Management
HCPC Audit Support
Medico-Legal/Expert Witness
Professional Supervision
Training
Advice around specialist equipment or in modifying your home to maximise independence
Long term conditions management in the community
Learning Disability or Autism in adults
Paediatric disability assessments and parental support
Specialist seating/equipment for children
Assessment, advice and support for children
Autism expertise
ADHD expertise
Dyslexia expertise
Cerebral Palsy expertise
Therapy for hand writing difficulties
Specialist support and expertise around anxiety disorders or challenging behavior
Education, Health & Care (EHC) plans: advice/assessment
OT Assessments and interventions on behalf of a case manager
Specific treatment interventions for a case manager
Expert witness assessment/reports
Bespoke training programmes
Mentoring or supervision
Regular supervision for independent practitioners