Simon Tandy BSc (Hons) Occupational Therapy
Enable Works Ltd
Simon is a qualified Occupational Therapist in independent practice with a sound knowledge of environmental adaptations, physical, neurological and psychosocial conditions. He has a BSc (Hons) in Occupational Therapy from Southampton University and a HND in Sports Science and Disability Studies from Manchester Metropolitan University.
Prior to establishing Enable Works Simon was employed by Social Services in the Older Persons Team, for Portsmouth City in and in an Immediate Care Team for Southampton PCT. He then travelled to New Zealand where he worked on a variety of contracts including: Vocational Rehabilitation, Environmental Adaptations, Pain Management and Injury Management.
Whilst in New Zealand Simon developed the concept for a team that could meet the goals, targets and deadlines of their customers by combining key professional skills with a true understanding of the differing needs of the individual. Enable Works was incorporated and now provides occupational therapy, case management and vocational services to individuals and companies.
At Enable Works we have skilled therapists that can meet all your needs so please contact us to discuss your unique needs.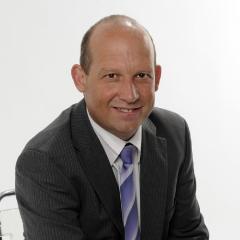 ---
Qualifications
Post graduate training under taken in Palliative care at Portsmouth University. Matheson Functional Capacity Evaluation System trained and Workbase ergonmic assessments training undertaken.
---
---
Phone: 07977500594 or 01905 676141
Email: [email protected]
---
Address
---
Services
Adult 25 +
Young person (18-25)
Older person (65+)
Case Management
Coaching
Consultancy
Medico-Legal/Expert Witness
Mentoring
Professional Supervision
Training
Vocational Rehabilitation
Advice about access, bathroom &/or kitchen adaptations or equipment Home adaptations for independent living
Advice around specialist equipment or in modifying your home to maximise independence
Assessments for Disabled Facilities Grants
Practical strategies/treatment to overcome daily challenges caused by illness, accident, recent diagnosis or ageing.
Long term conditions management in the community
Oncology & Palliative Care or Condition Management
Brain or Spinal Injury expertise
Trauma & Orthopedics expertise
Armed Forces Rehabilitation
Help and support with pain or fatigue-management techniques
Mental health recovery and peer support
Stress-related support
Therapeutic assessment, support and intervention for memory problems
Work/health promo/training/H&S e.g. DSE Risk Assessment, Manual Handling training, stress prevention/education
Functional Capacity Evaluation (FCE) (standardised system) for physically active jobs
Job/role analysis of task demands
Mental Health Assessment and Advice - work related
Graduated RTW plan/reasonable adjustments advice
Vocational Rehab (VR) ongoing input/treatment/job coach/work prep/work hardening/conditioning
Case management after a catastrophic injury
Expert witness assessment/reports
Manual Handling training for health and/or care staff
Bespoke training programmes
Regular supervision for independent practitioners