EnableTherapy Services Delivering Exceptional OT Assessments and Case Management Nationwide for clients with moderate and catastrophic injuries. ETS OTs have additional qualifications in vocational assessments and rehabilitation.
Enable Therapy Services
We offer Occupational Therapy and Vocational Assessment/Intervention as stand alone or as part of the Case Management process . Our operating model enables us to utilise our network of Associate Occupational Therapists, promoting a seamless service. Each of our assessment provides recommendations to assist the injured person's recovery and supports their rehabilitation.
These assessments include but are not limited to Cognitive Assessment, Occupational Therapy Functional Assessment, Specialist Hand Therapy Assessment, Occupational Therapy Intervention,Functional Capacity Evaluation (FCE) Transferable Skill analysis (TSA) Transferable Skills Analysis and Job Search (TSA, JS) Worksite Assessment and Job Demands Analysis, Ergonomic Assessment.
We are able to provide bespoke assessments and interventions for the injured person to best meet their needs and individual circumstances. We welcome the opportunity to discuss assessment requirements; we will assist by providing objective advice with regards to the most appropriate assessment.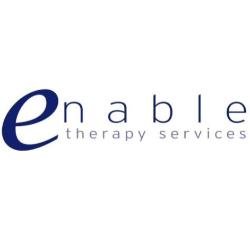 ---
Qualifications
BSc (Hons) Occupational Therapy and MSc Occupational Therapy
---
Contact EnableTherapy Services
---
Phone: 0845 5552526
Email: [email protected]
Web: www.enabletherapyservices.co.uk
---
Address
---
Services
Advice about access, bathroom &/or kitchen adaptations or equipment Home adaptations for independent living
Advice around specialist equipment or in modifying your home to maximise independence
Telecare and Telehealth expertise
Practical strategies/treatment to overcome daily challenges caused by illness, accident, recent diagnosis or ageing.
Hand Therapy expertise
Brain or Spinal Injury expertise
Trauma & Orthopedics expertise
Mental health recovery and peer support
Stress-related support
Support with Alzheimer's disease or other dementias
Specialist seating/equipment for children
Ergonomic Assessment/industrial/office/vehicle seating/equipment advice
Case management after a catastrophic injury