D Bramley BSc(Hons), PG (Dip), HCPC
Diane studied at St Martins College in Lancaster and graduated in 2000 with a Bachelor of Science degree in Occupational Therapy. She then went on to undertake further study at the University of Southampton, where she graduated with a Post Graduate Diploma in Health and Rehabilitation.
Diane is a highly experienced Occupational Therapist with over 18 years clinical experience, specialising in Neurological Rehabilitation. She works with clients presenting with conditions including stroke and brain injuries. Diane provides goal orientated programmes which focus on promoting the physical and cognitive aspects of recovery.
Diane also works with clients experiencing physical health, mental health and learning disabilities, in order to enable recovery, health and well being and independent living.
Diane has a specialist interest in vocational rehabilitation and has undertaken the UK Functional Capacity Evaluation training.
She has undertaken post graduate training in Sensory Integration and can utilise an understanding that sensory difficulties have upon function for improved wellbeing and independence.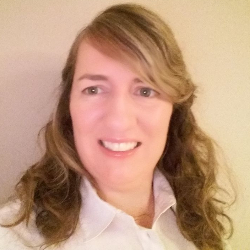 ---
Qualifications
BSc Occupational Therapy; PG (Diploma) Health and Rehabilitation; HCPC Registered; Member RCOT and Specialist Sections Work and Independent Practice; UKFCE trained, Sensory Integration Modules One/Two.
---
---
Phone: 07957922718
Email: [email protected]
---
Address
---
Services
Child or adolescent
Adult 25 +
Young person (18-25)
Older person (65+)
Advice about access, bathroom &/or kitchen adaptations or equipment Home adaptations for independent living
Advice around specialist equipment or in modifying your home to maximise independence
Falls prevention
Telecare and Telehealth expertise
Obesity, bariatric care and specialist equipment
Specialist seating expertise
Practical strategies/treatment to overcome daily challenges caused by illness, accident, recent diagnosis or ageing.
Long term conditions management in the community
Brain or Spinal Injury expertise
Trauma & Orthopedics expertise
Help and support with pain or fatigue-management techniques
Depression and anxiety management
Mental health recovery and peer support
Learning Disability or Autism in adults
Therapeutic assessment, support and intervention for memory problems
Support with Alzheimer's disease or other dementias
Specialist seating/equipment for children
Work/health promo/training/H&S e.g. DSE Risk Assessment, Manual Handling training, stress prevention/education
Ergonomic Assessment/industrial/office/vehicle seating/equipment advice
Functional Capacity Evaluation (FCE) (standardised system) for physically active jobs
Job/role analysis of task demands
OT Assessments and interventions on behalf of a case manager
Specific treatment interventions for a case manager
Manual Handling training for health and/or care staff
Bespoke training programmes