CD Cheshire Occupational Therapy Services Ltd Specialist Occupational Therapist HCPC (Health Care and Professions Council) and British Association of Occupational Therapists Registered
CD Cheshire Occupational Therapy Services
•Expertise In Brain Injury and Medical-Legal Assessments Including Specialist Reports and Treatments To Aid Recovery and Independence.
•Covers All Areas From Paediatrics to Elderly
•Assist With Memory Deficits, Organisational Skills, Difficulties With Daily Living Tasks, Mobility Problems and Trauma.
• Has a Wide Range of Experience In Mental Health and Working Within The Prison Services Working With Individuals With Depression, Anxiety and Drug and Alcohol Dependency, Post Traumatic Stress Disorder (PTSD) and Obsessive Compulsive Disorders (OCD).
•Experience of Working With Individuals With Autism and Learning Disabilities and Completing Work That Is Focusing On Sensory Integration.
•Expertise in Physical Trauma/Disability and Illness Including Stroke Rehabilitation.
•Expert in Specialist Equipment and Adaptations For Example: Specialist Seating, Wheelchairs, Stair Lift Assessments, Hoists & Mobility Aids. Training Can Also Be Provided Regarding Moving and Handling Needs.
•Driving Assessment Support, Employment Assessments and Office Equipment Needs Including Ergonomics Assessments.
•Supervision Training Has Been Completed and Can Be Provided For Occupational Therapists or Student Occupational Therapists.
• EMDR (Eye Movement Desensitisation and Reprocessing) Trained
A Service That Thrives To Provide The Highest Professional Care, Is Client Focused, Dedicated and Motivated.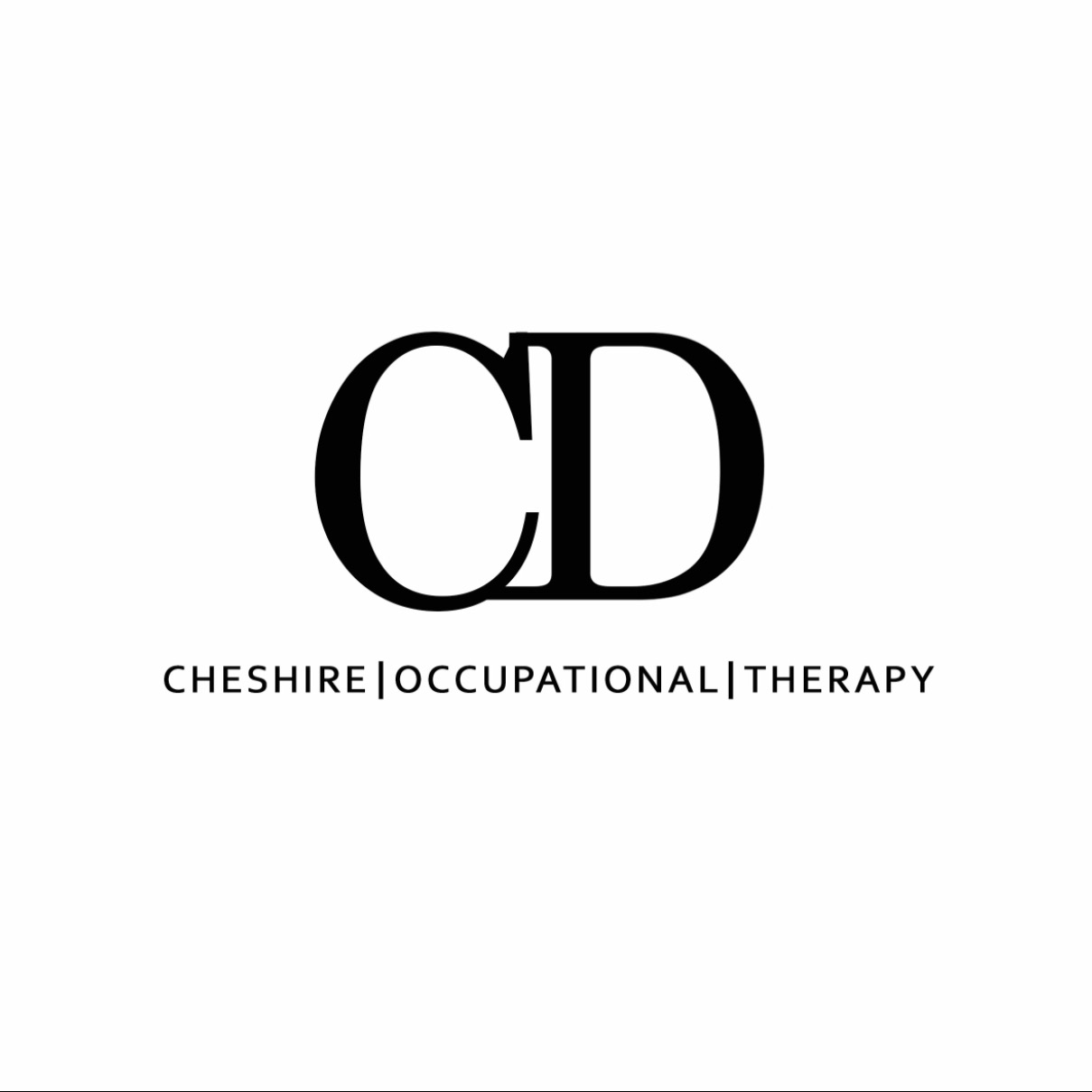 ---
Qualifications
Bachelor of Science Degree With Honours In Occupational Therapy/Diploma Health&Science
---
Contact CD Cheshire Occupational Therapy Services Ltd
---
Phone: 07493617127 or 01614910268
Email: [email protected]
---
Address
---
Services
Child or adolescent
Adult 25 +
Young person (18-25)
Older person (65+)
Sensory integration
Business Support
Case Management
Coaching
Consultancy
HCPC Audit Support
Medico-Legal/Expert Witness
Mentoring
Practice Audit & Evaluation
Professional Supervision
Training
Financial Matters
Human Resources
Marketing and Advertising
Other Business Services
Retail Development
Terms and Conditions
Business Plans
Armed Forces Rehabilitation
Autism/ADHD
Education/Schools
Equipment/Adaptations
Forensic/Prison
Mental Health
Neuro Rehabilitation
Paediatrics
Vocational Rehabilitation
Wheelchairs/Specialist Seating
Advice about access, bathroom &/or kitchen adaptations or equipment Home adaptations for independent living
Advice around specialist equipment or in modifying your home to maximise independence
Falls prevention
Telecare and Telehealth expertise
Assessments for Disabled Facilities Grants
Obesity, bariatric care and specialist equipment
Specialist seating expertise
Wheelchair assessments
Electric mobility scooter assessment/advice
Practical strategies/treatment to overcome daily challenges caused by illness, accident, recent diagnosis or ageing.
Long term conditions management in the community
Oncology & Palliative Care or Condition Management
Brain or Spinal Injury expertise
Trauma & Orthopedics expertise
Sensory Impairment expertise
Carer Support
Armed Forces Rehabilitation
Help and support with pain or fatigue-management techniques
Depression and anxiety management
Mental health recovery and peer support
Stress-related support
Solution focused counselling
Learning Disability or Autism in adults
Therapeutic assessment, support and intervention for memory problems
Support with Alzheimer's disease or other dementias
Specialist seating/equipment for children
Neurological conditions expertise
Autism expertise
ADHD expertise
Dyslexia expertise
Therapy for hand writing difficulties
Specialist support and expertise around anxiety disorders or challenging behavior
Education, Health & Care (EHC) plans: advice/assessment
Work/health promo/training/H&S e.g. DSE Risk Assessment, Manual Handling training, stress prevention/education
Ergonomic Assessment/industrial/office/vehicle seating/equipment advice
Functional Capacity Evaluation (FCE) (standardised system) for physically active jobs
Job/role analysis of task demands
Neuropsychological/Cognitive/Neurodiversity assessment (including standardised tools)
Mental Health Assessment and Advice - work related
Career re-direction Assessment/Transferable Skills Analysis (TSA)
Graduated RTW plan/reasonable adjustments advice
Vocational Rehab (VR) ongoing input/treatment/job coach/work prep/work hardening/conditioning
OT Assessments and interventions on behalf of a case manager
Specific treatment interventions for a case manager
Case management after a catastrophic injury
Expert witness assessment/reports
Manual Handling training for health and/or care staff
Single handed care reviews for Local Authorities or Care Homes
Reduction in Local Authority waiting lists
Blue Badge assessments
Assessments/support at GP surgeries
Prison health and wellbeing programmes/re-offending prevention
Bespoke training programmes
Management consultancy
Mentoring or supervision