Caroline Penny-Smith's profile
Caroline Penny-Smith DipCot
CPPS Expert Care and OT Services Ltd
I have over twenty years experience as an Occupational Therapist working with adults and children with physical and learning disabilities, cognitive impairments and challenging behaviour within the NHS. I have worked for the NHS in the following caring environments:
Large teaching hospitals Primary care trusts Specialised residential units Day schools Mainstream schools Adult day centres Residential units
As a result, I have gained skills in assessing, treating and offering advice to persons presenting with a wide range of conditions, including: Stroke Acquired Brain Injury in both adults and children Cerebral Palsy Birth Asphyxia Birth Prematurity Birth Defects, and Syndromes Developmental Co-ordination disorder Developmental delay Autistic Spectrum Disorders Learning disability and challenging behaviours. Erbs Palsy I now work as an independent Occupational Therapist and owner of CPPS Expert Care and OT Services Limited.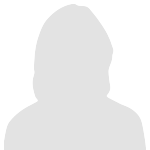 ---
Qualifications
State registered occuapational therapist and a member of the following organisation: BAOT, HPC, NAPOT, OT IN PRIVATE PRACTICE and SENSORY - INTEGRATION NETWORK
---
---
Phone: 01347823164
Email: [email protected]
Web: www.cpps.co.uk
---
Address
---
Services
Child or adolescent
Adult 25 +
Young person (18-25)
Older person (65+)
Medico-Legal/Expert Witness
Advice about access, bathroom &/or kitchen adaptations or equipment Home adaptations for independent living
Brain or Spinal Injury expertise
Expert witness assessment/reports
Manual Handling training for health and/or care staff
Bespoke training programmes