Angela Gordon BSc. Occupational Therapy attained in 1998. MSc. Occupational Therapy attained in 2009 Previously worked as a Personnel Officer in the Private and Public sector.
Independent Rehabilitation Services
I have over 15 years experience working as a Rehabilitation Specialist treating clients aged from 17 to over 80 years of age. Most of my work has involved complex cases both in the National Health Service and private sector. I work closely with case managers, solicitors, other health professionals, family members, and carers. I have experience working in private hospitals, charities, support groups and residential homes. I also work voluntary at a charity, Headway based in Leicester. I use an holistic approach to treatment which is client centred and goal focused. I also have excellent resources to use as part of my physical and cognitive assessment and rehabilitation including the Biometric E-LINK upper limb exerciser. This is a portable computerised exerciser used as part of patient upper limb treatment. Refer to our website www.irs-rehab.co.uk for further details. I am also a fully calibrated AMPS rater, this is another standardised assessment used to measure motor and process skills. I also provide supervision to other occupational therapists in the private sector and National Health Service.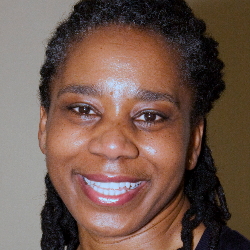 ---
Qualifications
MSc. BSc. Occupational Therapy, Grad IPM
---
---
Phone: 07890696149
Email: [email protected]
Web: https/www.irs-rehab.co.uk
---
Address
---
Services
Adult 25 +
Older person (65+)
Mentoring
Professional Supervision
Human Resources
Neuro Rehabilitation
Advice about access, bathroom &/or kitchen adaptations or equipment Home adaptations for independent living
Advice around specialist equipment or in modifying your home to maximise independence
Specialist seating expertise
Wheelchair assessments
Electric mobility scooter assessment/advice
Practical strategies/treatment to overcome daily challenges caused by illness, accident, recent diagnosis or ageing.
Hand Therapy expertise
Brain or Spinal Injury expertise
Help and support with pain or fatigue-management techniques
Therapeutic assessment, support and intervention for memory problems
Specialist seating/equipment for children
Neurological conditions expertise
Neuropsychological/Cognitive/Neurodiversity assessment (including standardised tools)
Graduated RTW plan/reasonable adjustments advice
Vocational Rehab (VR) ongoing input/treatment/job coach/work prep/work hardening/conditioning
OT Assessments and interventions on behalf of a case manager
Specific treatment interventions for a case manager
Manual Handling training for health and/or care staff
Bespoke training programmes
Mentoring or supervision